Regular price
Sale price
$12.00 AUD
Unit price
per
Sale
Sold out
A versatile condiment which can be used in many recipes. 

We get our lemons from local farmers. 

We preserve our lemons for more than 4 months and use a combination of French herbs and spices which evoke the flavours of Provence. 
Please note for your recipes:

Preserved
lemons
are cured and
preserved
in their own juice and salt. The salt in this process is for
preservation
only and traditionally is discarded along with the pulp before consumption.
Most traditional recipes will suggest to wash your
preserved
lemons
before use, and also will suggest to use only the rind (Discarding the pulp) as the rest tends to be tooo salty.
Our favourite uses for
preserved
lemon
rind is for:
Tabouli salad
Pumpkin and red pepper soup
moroccan barley salad
marinated chicken or fish
chicken tagine 

preserved

 

lemon

 

dressing
The traditional way of using it is, after washing your
lemons
and getting rid of the pulp and excess salt, to cut it into small dices and incorporate them into your recipes.
Please refrigerate this product after opening after opening.  
We recommend that the product be consumed within 7 days after opening. 
Please note: you may still receive our old label as we transition. 
SHARE
View full details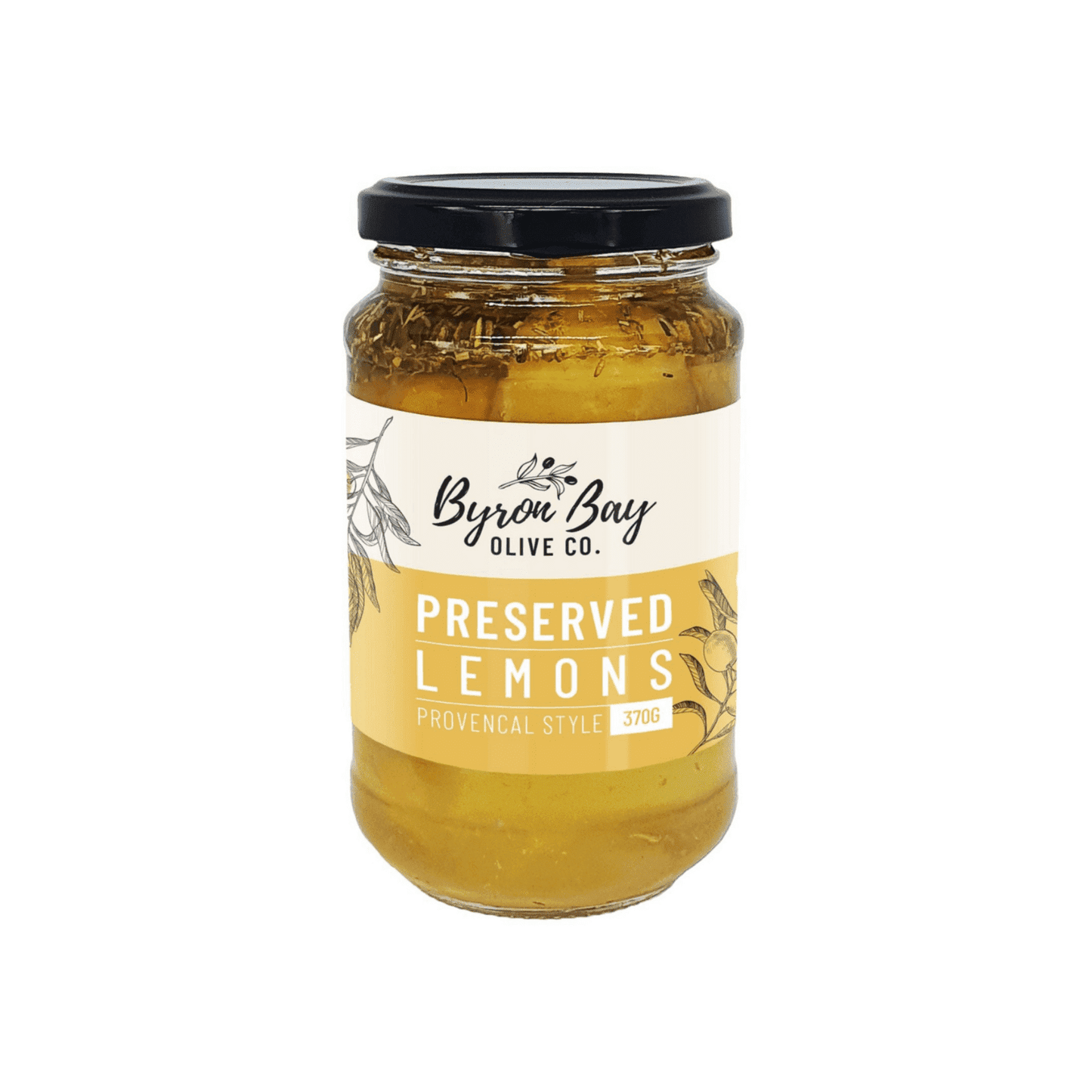 Too salty
It was so salty that i could not eat and i sent a message asking if it needed to be washed before use or tips for usage but i did not not recieved any reply .
Hi Faten,
We are so sorry that the response for you slipped through the cracks.
You sent this message to us on the day of the worst natural disaster of flooding - 28 February. I was swamped with chest high water in my home so was not able to answer this. My team said they would answer but they were also busy supporting the community as a whole.
I do have an answer and it will be uploaded onto the preserved lemon page that you can see here: https://byronbayoliveco.com/products/preserved-lemons