The Story of the Olive Man
It all started in 1989...
Hailing from a French Mediterranean beach town called Sanary-Sur-Mer, Antoine grew up selling olives made with traditional French recipes at the daily market with his parents.
"I grew up with my parents' stall, from a young child to a teenager, working for them when I could. My first job at the market was to scoop the spices for customers when I was 5 years old. Much of my childhood was spent exploring the market and helping my parents."
Sanary-Sur-Mer
Sanary-Sur-Mer is a picturesque seaside village located on the French Riviera, half way between Marseille and St Tropez.
It abounds with bustling markets, the freshest seafood, and charming family-run restaurants serving the best traditional Provençal dishes.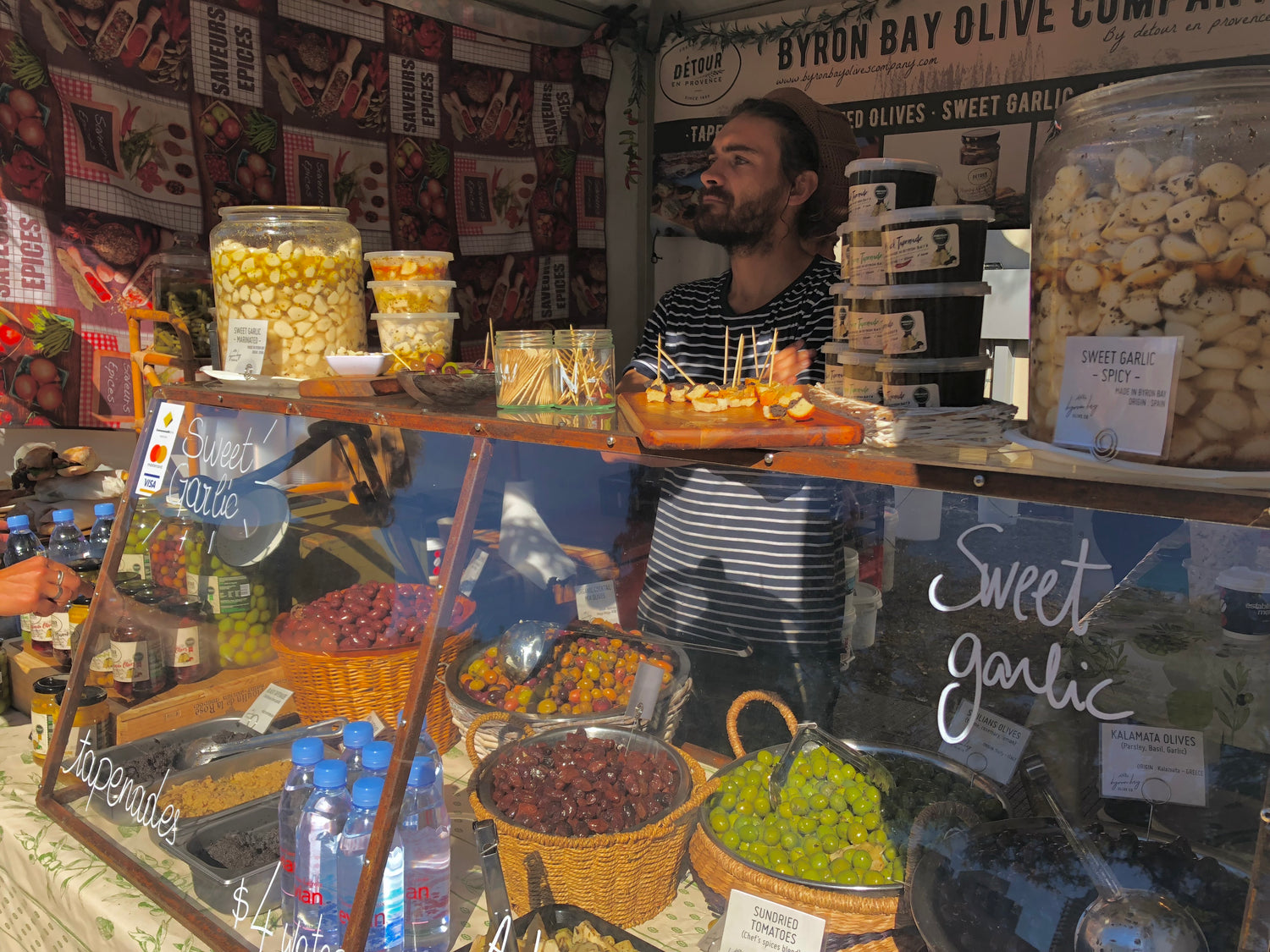 From the South of France to Byron Bay
Whilst visiting the local Byron shire markets, Antoine noticed a lack of the culinary traditions he grew up with.
Thus, he opened his first market stall at Bangalow Markets in June of 2015, becoming a big hit and selling out weekly. He expanded to various markets throughout the area, and the rest is history.
La Cuisine Deli
In 2018, La Cuisine, our little French deli, was born in Byron Bay's Industrial estate, offering French baguettes, pastries, coffee and, of course, our famous olives. Who needs a Mediterranean holiday when we have everything you need to create one at home?
The Olive Place
Our new Café launched in October 2022.
It's much more than a deli & eatery. It is also a convivial gathering place for locals and travellers. It is a lovely and spacious space for sharing a cuppa with friends, for business meetings, for a quick nibble and everything in
between. Grab a seat on our terrace for a beautiful Mediterranean inspired lunch drizzled in sunshine.